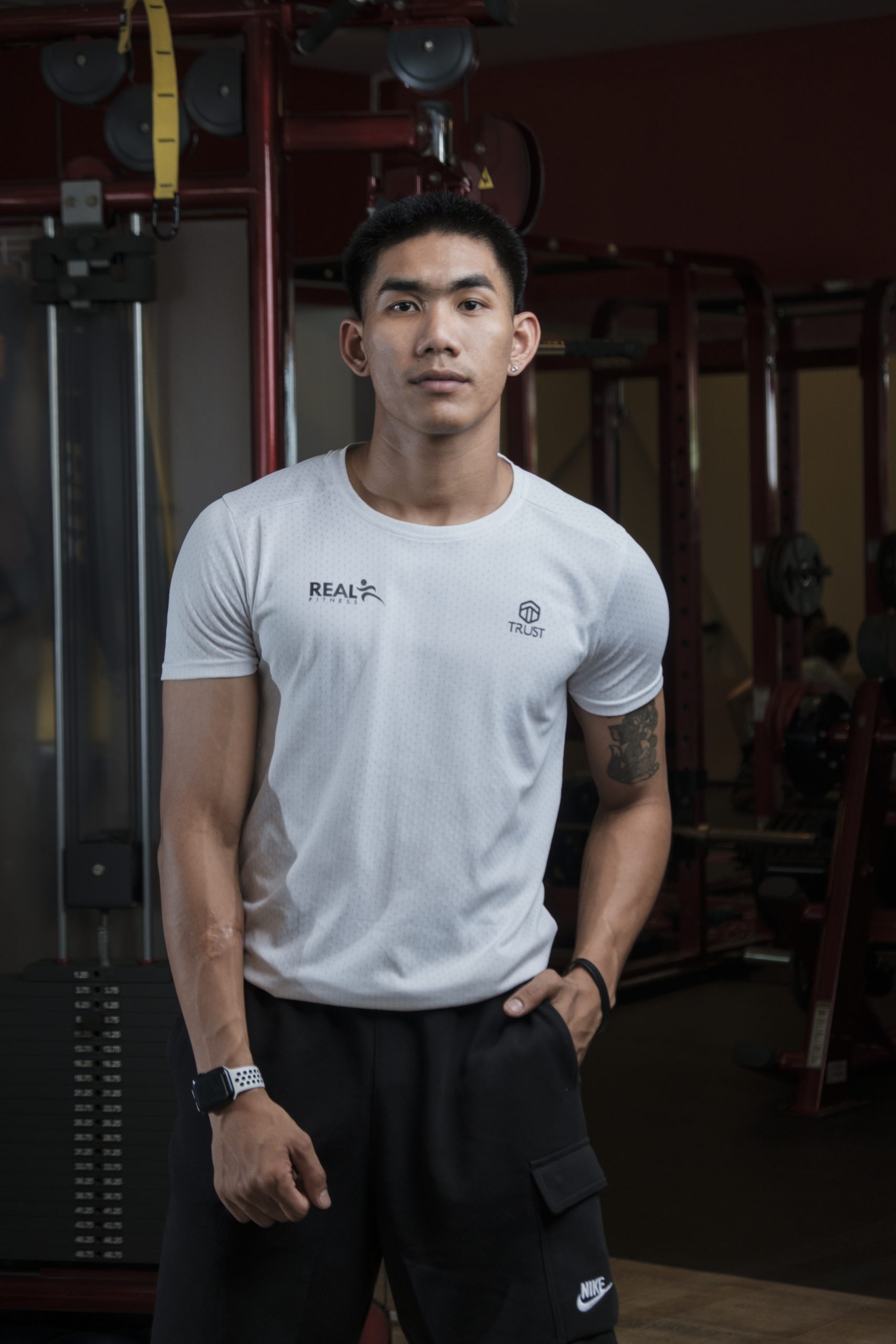 Moat Thon's trainer journey started because of his childhood hobby in sports. After years of willingness and learning, he now loves helping his clients improve their lives through exercise. He has helped clients achieve remarkable results such as fat loss, muscle gain and improve physique.
Clients appreciate his friendly approach and result-oriented mindset, making their experience truly fulfilling.
EXPERTISE:WEIGHT LOSS,MUSCLE GAIN,MUSCLE CONDITIONING,FUNCTIONAL TRAINING,ATHLETIC PERFORMANCE AND GENERAL FITNESS.